Establish Security Efficacy
Eliminate gaps in coverage across multi and hybrid cloud environments. Ensure third-party security controls provide their intended protection by continuously monitoring your attack surface.
Extend your enterprise security posture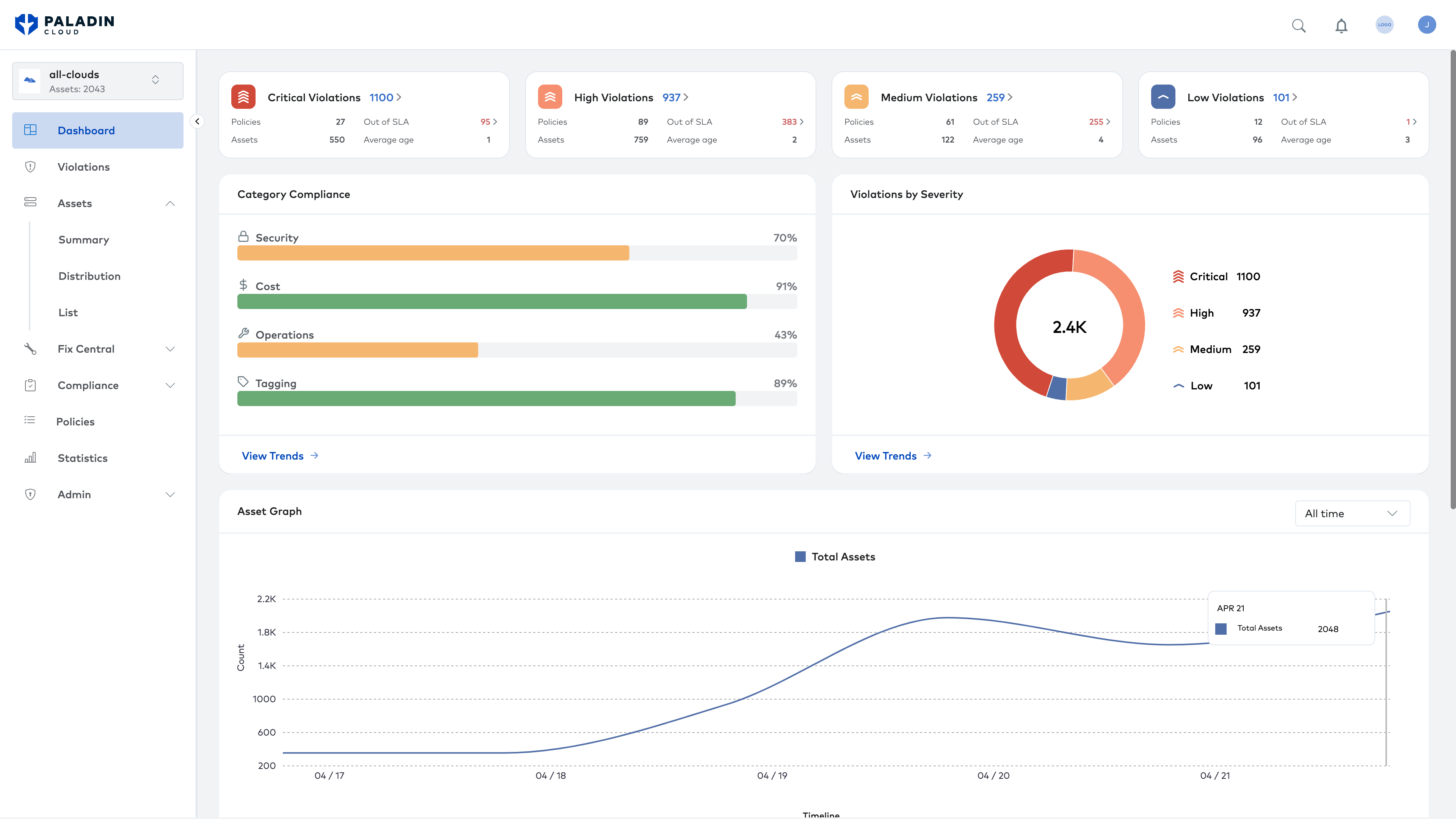 Do you know where your cyber assets are?
Create a full asset inventory to identify and track your cyber assets. Visualize your attack surface in real time. Drill down to detailed asset information. Zoom out to a unified view of your attack surface.
Reduce your attack surface by up to 30%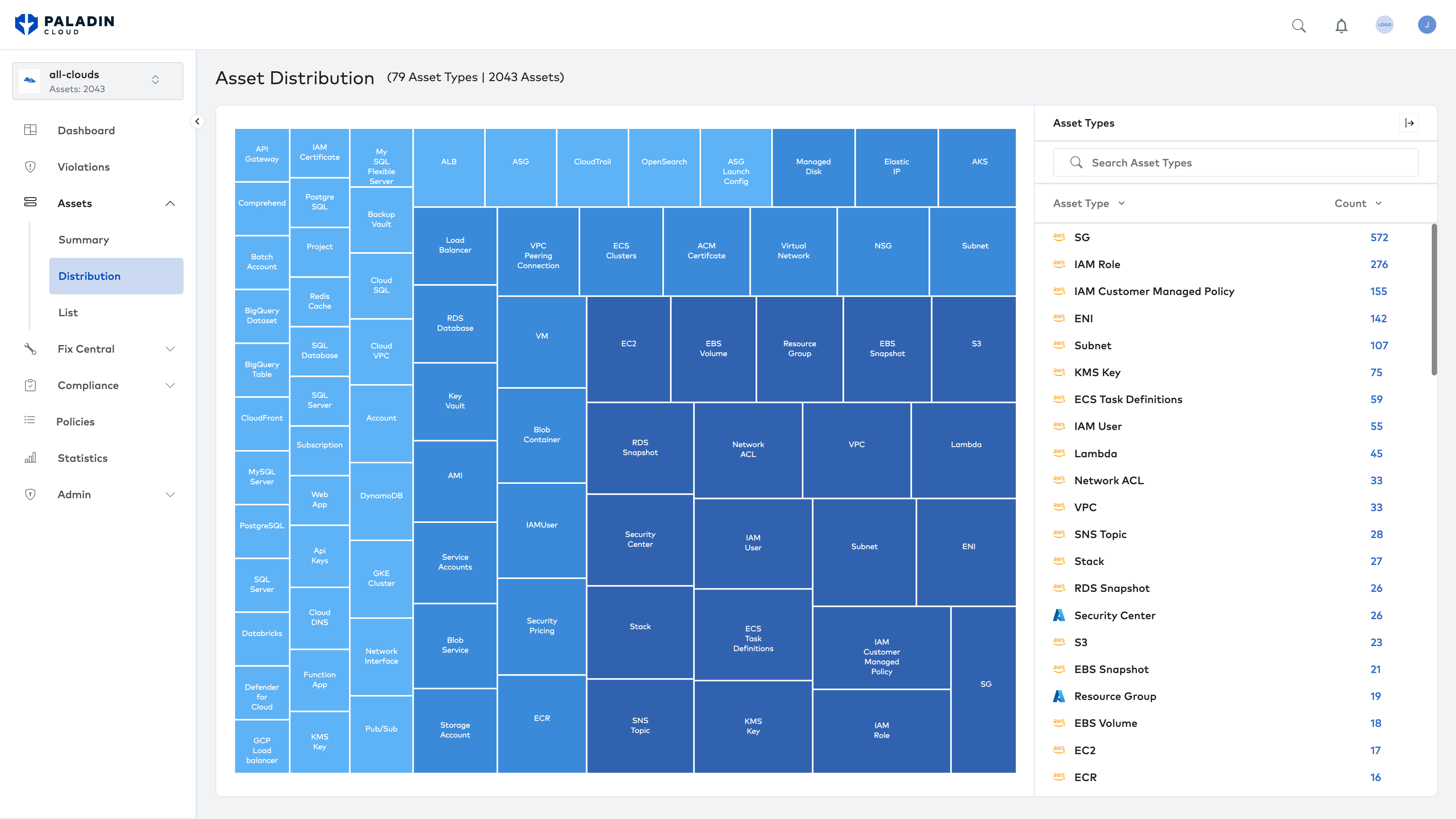 Can you verify coverage of your security controls?
Verify the implementation of security controls across multi and hybrid cloud environments and third party enterprise systems. Identify security risks and gaps in coverage. Ensure security tools provide their intended protection.
Eliminate gaps in your security coverage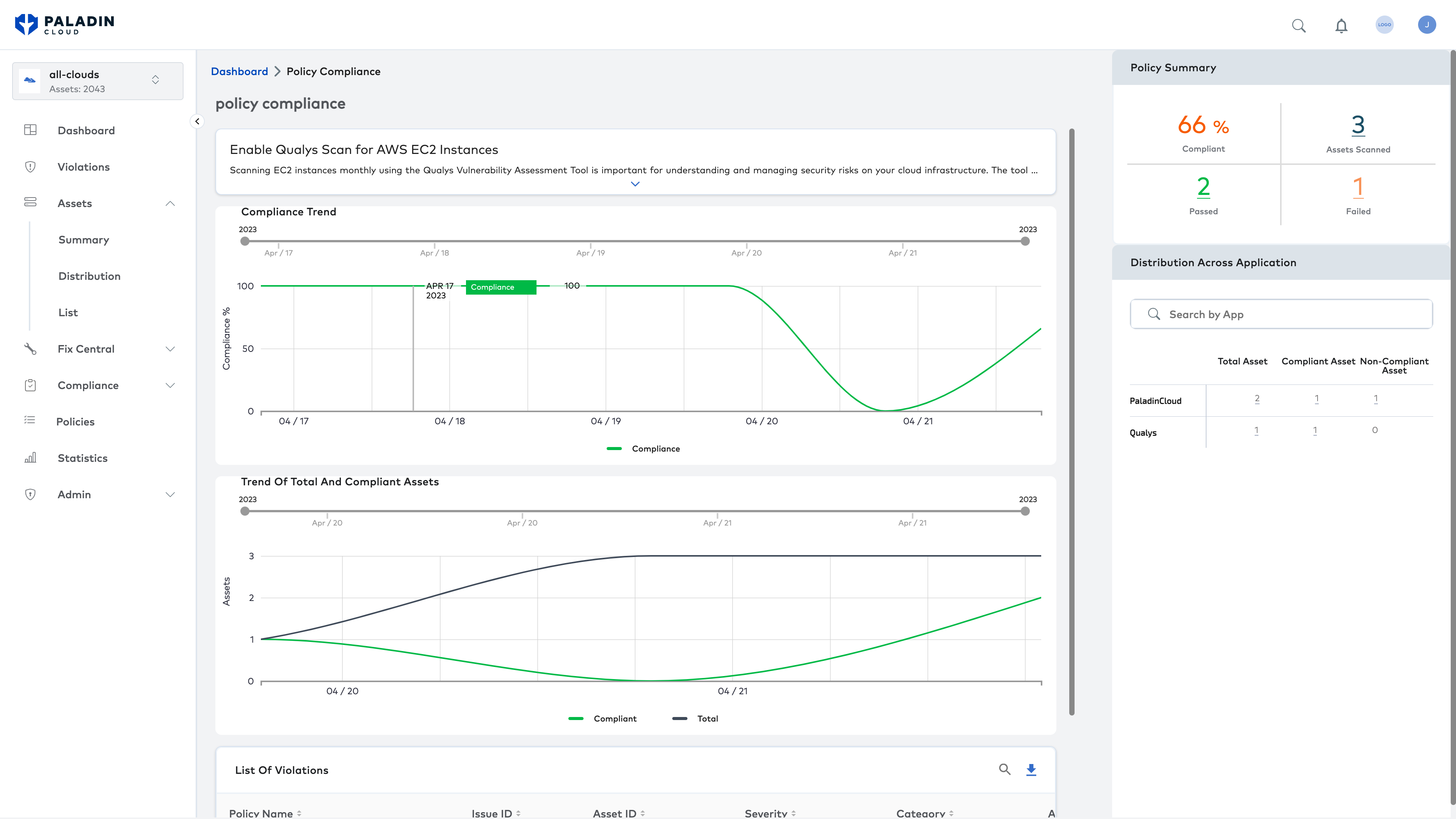 Extend your security posture.
Our Policy Management Plane provides continuous monitoring of your cyber assets through a single pane of glass dashboard. An extensible product architecture that contains plugins to third-party enterprise systems to provide meaningful context for decision making.
Take a holistic view to protecting applications and data
Implement SLAs to reduce resolution times.
Assign company SLAs to severity-based categorization of vulnerabilities and misconfigurations. Reduce the time to remediate by specifying resolution times by severity level. Monitor compliance with organizational SLAs across departments.
Decrease your exposure time to security risks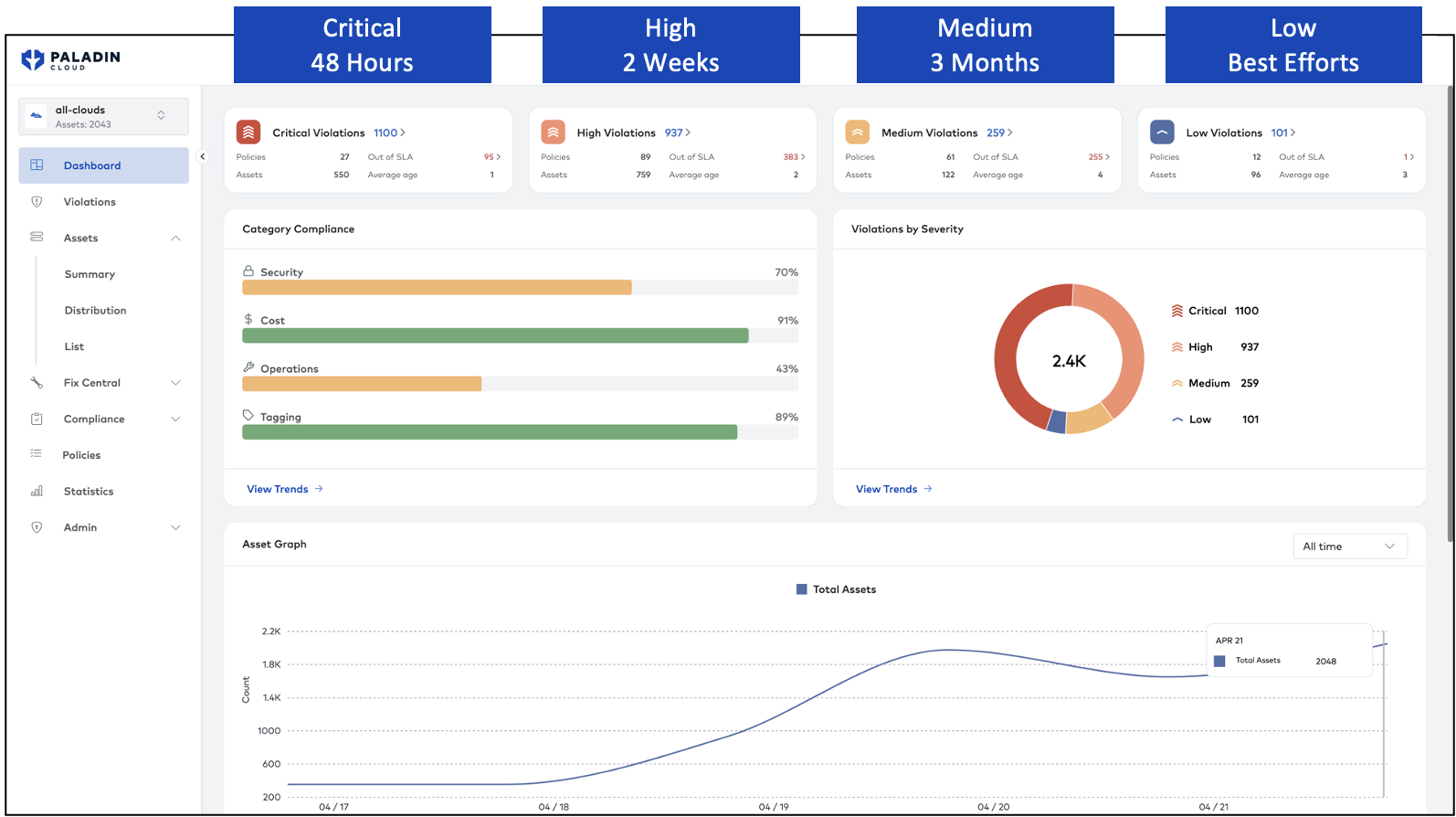 Manage cyber assets by user to drive accountability.
Group assets and security findings by user to increase visibility into their application's security. Create custom asset groups based on users, teams, business units, applications, products, and cloud services.
Enact behavioral change through individual responsibility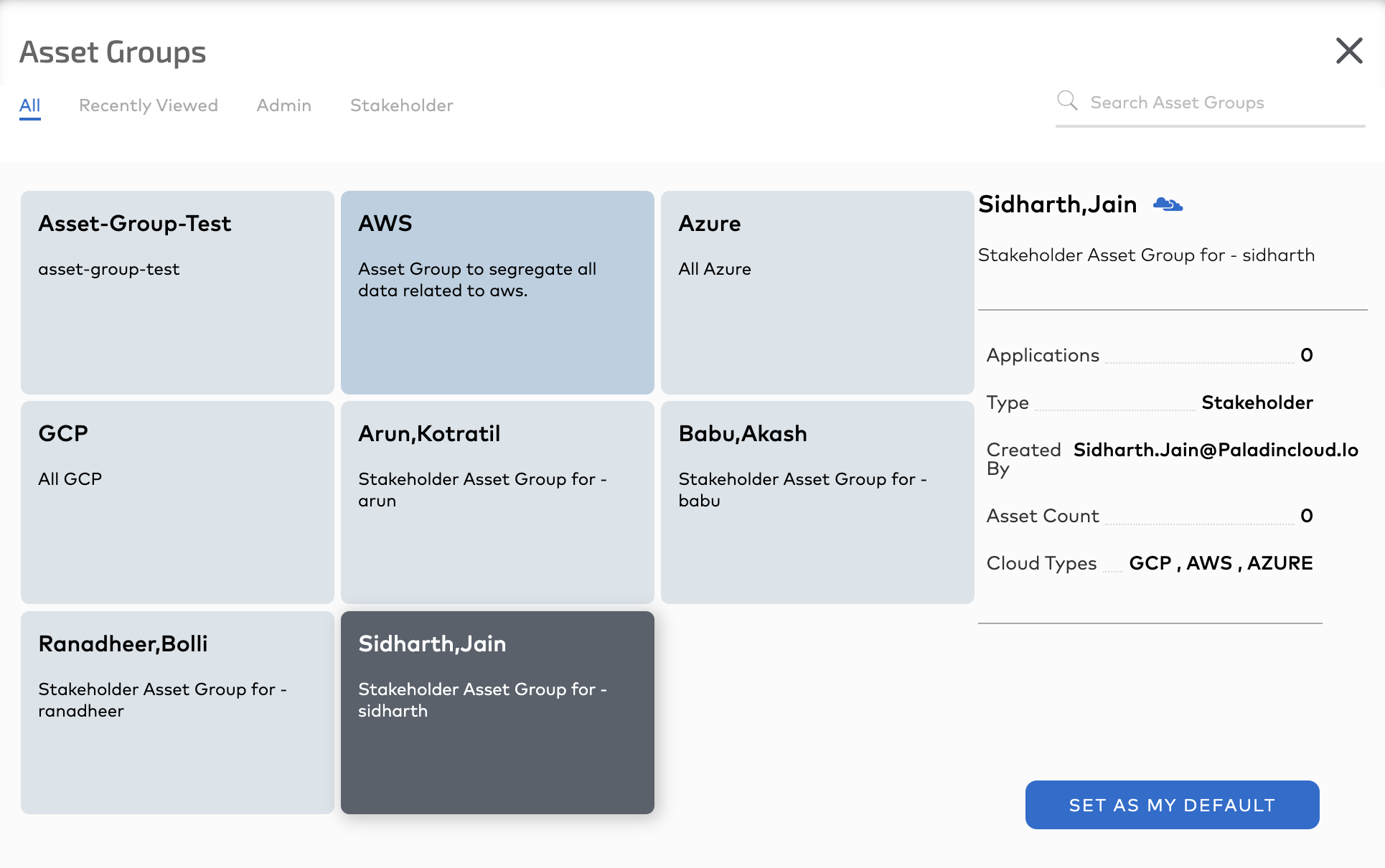 Reduce time to remediate security risks
Automate workflow and remediation with one-click fixes and auto-fixes. Centralized health notifications give you one place to view recommendations and map out a plan to take corrective action.
Save time with automated remediation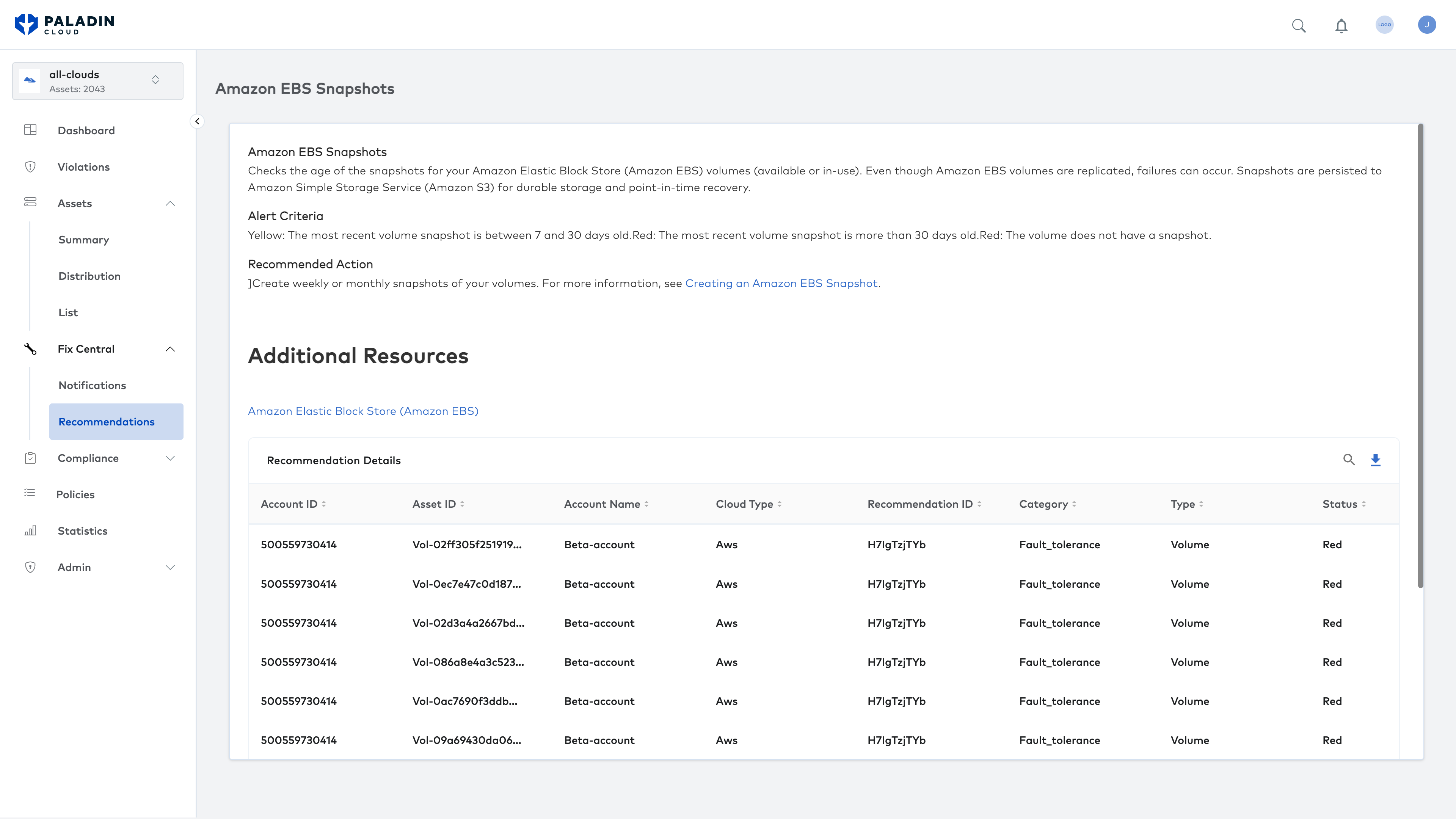 Automate incident management
Respond quickly with ticketing integrations, alerts and notifications
Reduce cloud spend
Realize cost savings by identifying underutilized and unused assets and services
Enhance regulatory compliance
Implement reporting across industry benchmarks and standards to improve governance and compliance
Create custom policies and connectors
Build company-specific policies and integrations into third-party enterprise systems
Take the next step in your cloud security journey
Our security policies cover your cyber assets
Compute
Networking
Storage
Database
Identity
Logging
Monitoring
Kubernetes
Get a Demo