Do you know if your cloud is secure?
Cloud environments are highly complex and dynamic by nature with rapid changes in applications, services, geolocations and users. 95% of cloud services have misconfigurations that represent a potential breach. Reduce your attack surface by improving your cloud security posture.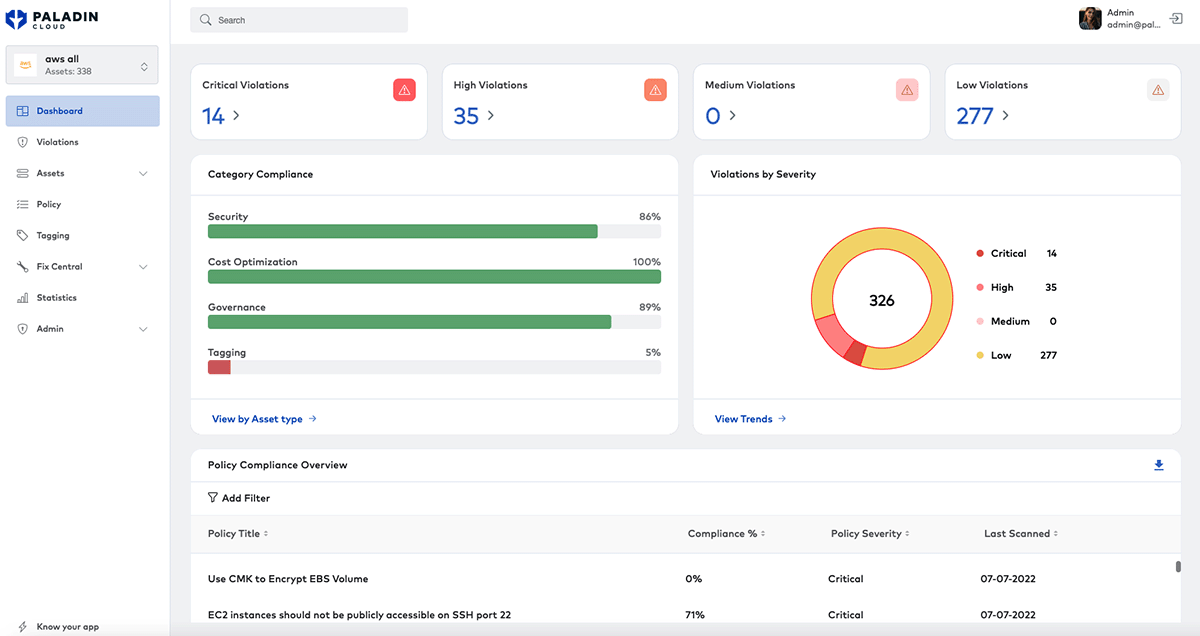 We can prove it.
Our Policy Management Plane provides real-time visibility into your cloud assets through a modern, single pane of glass dashboard. Our depth and breadth of built-in best practice security policies allows you to prioritize security violations and events that matter.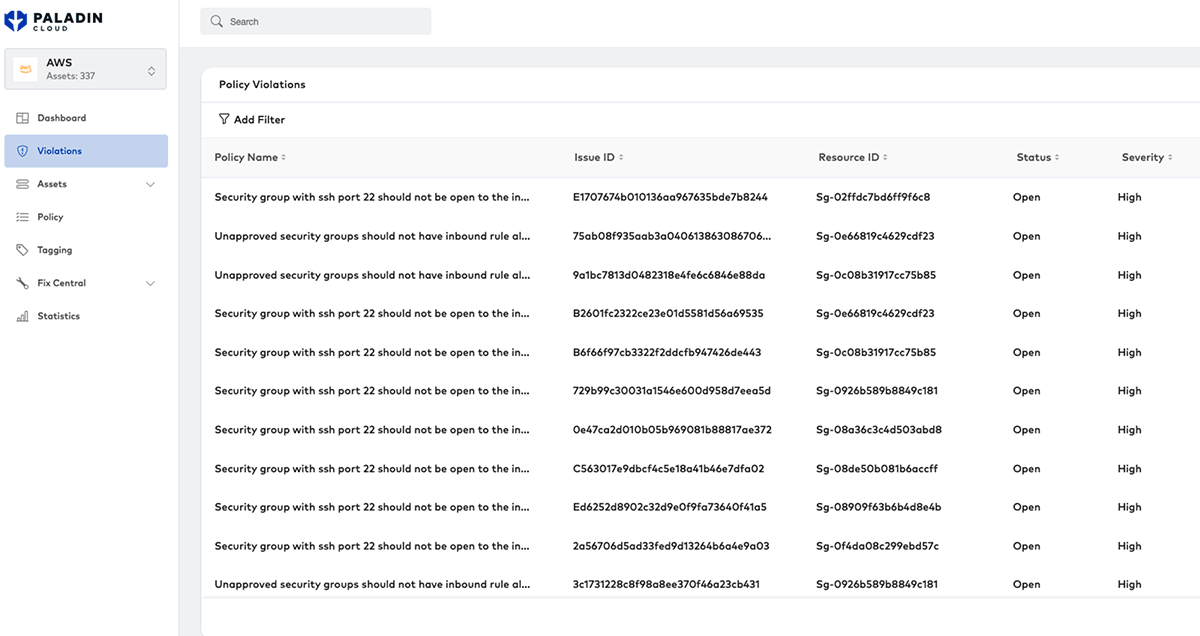 Extend your coverage
Our extensible, connector-based architecture allows you to extend beyond cloud domains to your enterprise systems, such as Kubernetes, threat intelligence, container scanning and API gateways. The policy engine allows you to quickly create custom policy and Asset Groups that enable your teams to create custom views into your cloud environments.
Our security policies cover your cloud stack
Compute
Networking
Storage
Database
Identity
Logging
Monitoring
Machine Learning
Develop code in the cloud with security built in.