DevOps Days Baltimore was an exciting experience. The organizers did an exceptional job in curating an event that fostered collaboration and learning.
The last DevOps Days Baltimore was in 2019, and it was evident that the community was thrilled to be back together after the challenges of COVID. The quality of discussions during sessions and community-driven open spaces was exceptionally high. Here are some of my top takeaways from the event.
Stop committing secrets!
In "Stop Committing Your Secrets – Git Hooks To The Rescue!" Dwayne McDaniel of GitGuardian shared how even large enterprises struggle with secrets being leaked and then later used to breach data. I was shocked to learn that 1 out of 10 developers have committed secrets.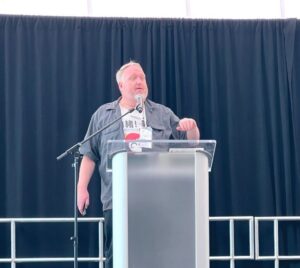 Using hooks in your git process enables you to be sure any commit with secrets is blocked. You can roll your own with hooks and regular expressions, or check out the ggshield repo, which has them preconfigured.